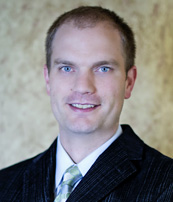 Dr. Bradley Johnson is originally from Lignite, North Dakota and graduated from Burke Central High School in 1995. He received his undergraduate education from the University of North Dakota at Grand Forks from 1995-1998 and then transferred to Northwestern College of Chiropractic on Bloomington, MN. He received a Doctor of Chiropractic and Bachelor of Science in Human Anatomy from Northwestern in 2001.
Dr. Johnson moved to North Carolina in March 2002 and began an associate practice in Henderson, NC. He worked at the practice until September 2004, at which time, he opened a practice in Oxford and ran that until 2009 when he took over his current practice located in Henderson.
He maintains a membership with the North Carolina Chiropractic Association.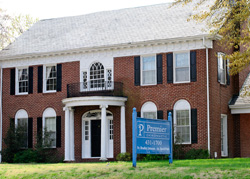 Dr. Johnson enjoys all aspects of Chiropractic and how it can help people. He treats all types of problems including, car accident injuries, work injuries, and pains that come about from routine, daily activities.
He also is very concerned about Wellness and Prevention of these problems and works to eliminate or reduce, as much as possible, the factors that may have caused the injury originally.
If your problem is something that cannot be helped with Chiropractic care, Dr. Johnson will find the right person to help you.