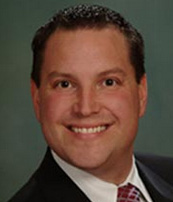 Dr. David G.T. Pace holds a Bachelor of Science Degree in the Life Sciences for Queens University of Canada (often called the Harvard of the North), a Bachelor of Professional Studies and a Doctorate of Chiropractic Degree from the New York Chiropractic College where he graduated Magna Cum Laude.
He is board certified by the National Board of Chiropractic Examiners. Dr. Pace has worked in multidisciplinary clinics exposing him to a vast array of ailments and treatment options.
He is a member of the American Chiropractic Association, International Chiropractic Association, and North Carolina Chiropractic Association.
Dr. Pace has been involved with chiropractic for over 20 years – first as a patient, then as an assistant and now as a committed Chiropractic Physician.
Dr. Pace is experienced and clinically skilled in dealing with the neuromusculoskeletal system, is well versed in spinal trauma and rehabilitation, and has a thorough understanding of personal injury and worker's compensation cases.